Amid viral allegations that Kenyan man from Nyeri, Alex Nderitu was 'leading' protests at the White House, President Donald Trump has lauded the security agents that neutralized the demos.
He noted that the agents who handled the protests that were staged outside the Oval Office were very professional and cool.
Trump further bragged about the sophisticated weapons used to give him security at the White House.
He said if the weapons would have been used to tame the protests, then several would have 'been badly hurt'.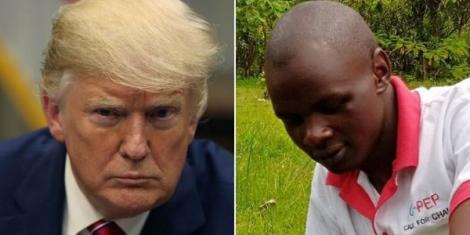 Besides the dangerous weapons in use at the White House, Trump also mentioned the 'vicious dogs' that are good at handling dangers posed to the USA President.
"Great job last night at the White House by the U.S. @SecretService. They were not only totally professional, but very cool. I was inside, watched every move, and couldn't have felt more safe.
"They let the "protesters" scream & rant as much as they wanted, but whenever someone have been greeted with the most vicious dogs, and most ominous weapons, I have ever seen.
"That's when people would have been really badly hurt, at least. Many Secret Service agents just waiting for action. "We put the young ones on the front line, sir, they love it," read Trump's tweets.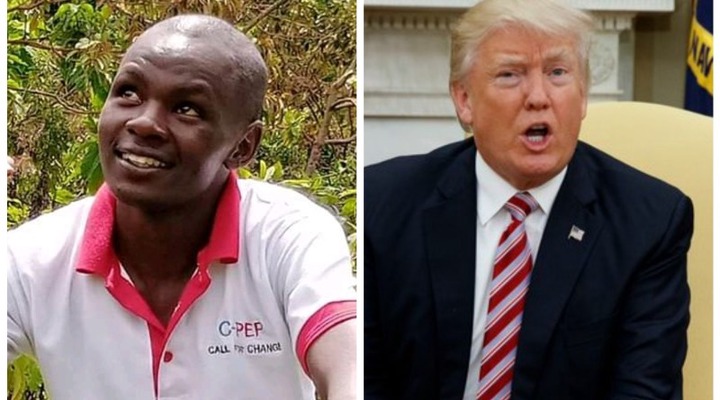 Kenyan man, Mr. Nderitu, has been a trending topic in Kenya after his comment on a live video post captured the world's attention.
Nderitu wanted protesters to burn the White House, adding that 'there was no turning back'.
However, Trump noted that those who showed up at the White House were just organized groups who had nothing to do with George Floyd, a man who was killed by a police officer.