Tanasha Donna [Source/Tanasha]
Media personality-cum singer Tanasha Donna on Wednesday evening, echoed or rather owned reggae legend, Bab Marley's sentiments, of not losing one's soul while chasing to gain the world.
In a post on her Instagram account, Tanasha said, she is here to conquer.
"I don't come to bow, I come to conquer. Don't gain the world and lose your soul.~ Bob Marley," she posted.
This comes few days after the NRG presenter shared another controversial post where she had said that she was not willing to sell her soul.
"I will never sell my soul, it is all God over here," Tanasha had said through a post on her Instagram Stories.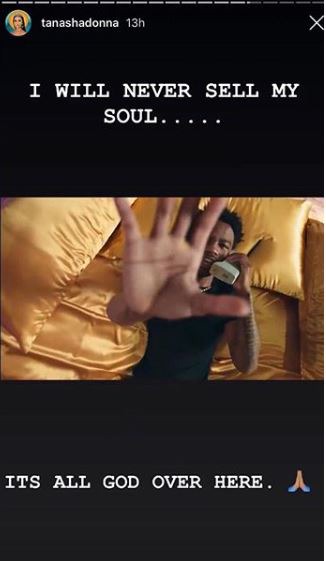 For starters, Tanasha started sharing such controversial posts after viral allegations which said that the mother of one had dumped Tanzanian singer, Diamond Platnumz.
Some Tanasha's fans said that 'not willing to sell her soul' could be one of the unknown reasons why she had to part ways with Diamond Platnumz.
Tanasha has been into the country for about two weeks since she jetted back from Tanzania at start of this month.
However, she has never openly revealed why she returned back to Kenya, and the main reason why she had to separate with his baby dad, Mr. Platnumz, if at all the allegations are true.
She is currently focusing on her music that is rapidly picking momentum. She revealed that music, God and family are the three main things she is after this time round, not forgetting, trying her level best, to avoid celebrities.
Tanasha is set to release next song from her extended play (DonnaTella EP) any time from next week, and is even asking her fans to choose which one between 'Ride', which she has featured Kenyan rapper Khaligraph Jones alias the OG, and her solo song dubbed 'Te Amo', should be dropped first.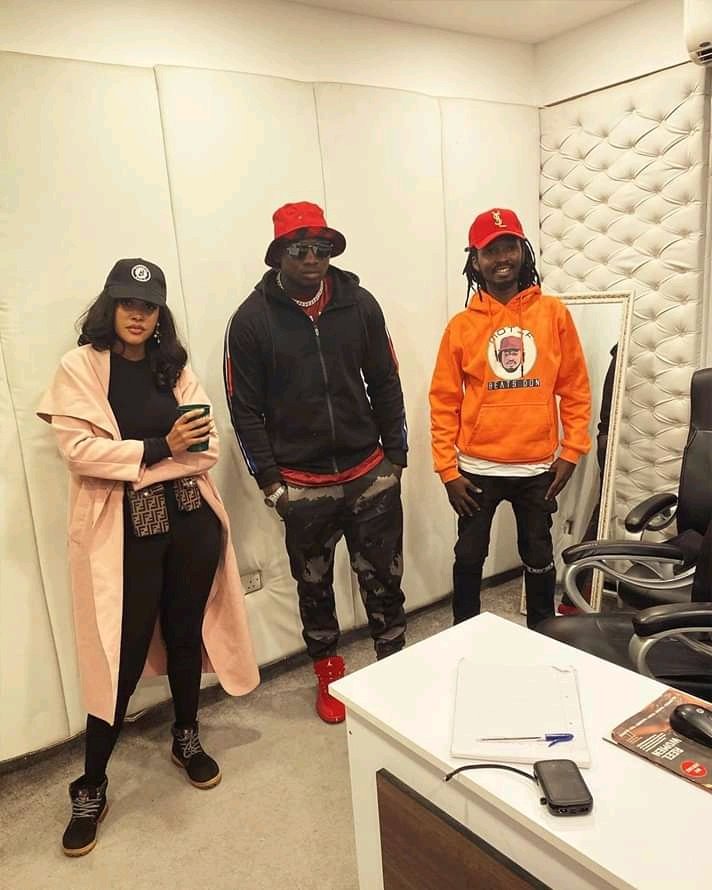 Tanasha, the OG and producer Magix Enga [Source/Courtesy]