Rapper Emmanuel Elibariki popularly known as Nay Wa Mitego has plunged his month into confusion with the kind of his music, especially after his controversial song 'Mungu yuko wapi' that has left people talking in low voices.
Tanzanian rapper released the song 'Mungu yuko wapi' in which he blamed God on a number of issues.
His mother has come out to express her concerns, to a level for of believing viral allegations that have been saying his son is devil worshiper, that is, Freemason member.
She was speaking with one media houses on Thursday and revealed how she has been suffering because of his son being in music.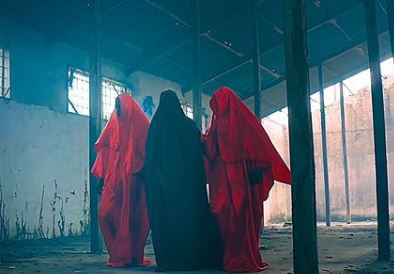 Mama Nay said she has been coming comments saying her son is a Freemason member. She almost believed the allegations after seeing her son wearing controversial costumes in his video.
"wazazi tuna tabu, wazazi wenye watoto wetu ni wasanii tuna shida. Mpaka nawaza nafika mahali wananiambiwa mwanao ni Freemason halafu nikiangalia ile minguo aliyoivaa naona basi ni Freemason kweli (We suffer as parents, parents whose kids are artists, we have problems. I have been thinking until when am told Nay wa Mitego is a Freemason I tend to think maybe it is true, with the clothes he wore in that video)," she said.
In the 'Mungu yuko wapi' song video, Nay had used controversial costumes that are used to depict Satan and non-God things.
In the song, he questioned God why those who spent their time visiting witchcraft are getting richer while those who worship God are poor.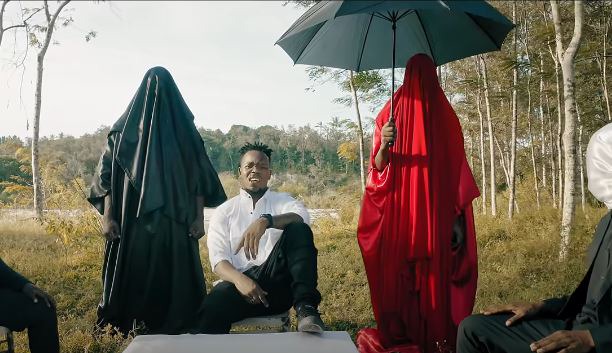 He simply listed all the vices in the society and how God has been watching over those implementing them.
This is not the first time Nay is releasing this kind of songs. He was a few years back banned after he mocked President Magufuli in a song dubbed 'Wapo'.
Watch the controversial song here