Some Tanzanians and even some Kenyans believe it is impossible for a beautiful lady to enter and leave Diamond Platnumz's bedroom without engaging in sexual acts with him.
This was confirmed after a dancer, Shamour, who featured in Diamond's recent video that was aired on MTV during Africa Day, getting trolled online on what followers said he served Diamond Platnumz with her 'cake' before the video was shot.
The dancer has come out this Thursday to reveal how she managed to scare away Diamond Platnumz from thinking of sexual acts with her in the process of shooting the video.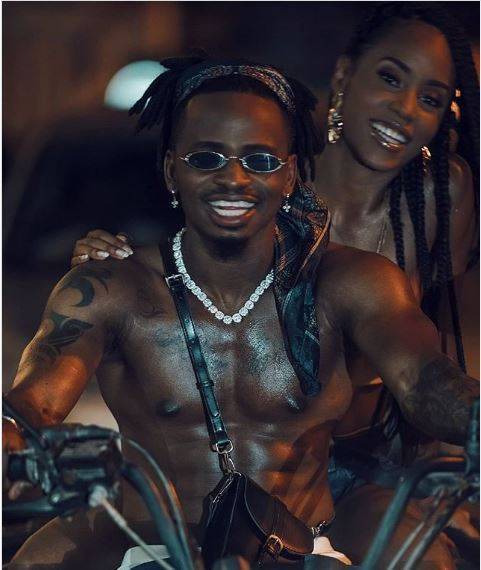 Diamond and Jeje video vixen [Photo/Diamond]
Shamour said Diamond did not think of anything else apart from shooting the video because she portrayed a serious face that did not welcome such games.
"mi nafikiri ni vile unaenda kwake (Diamond), ukienda kama unaonyesha unahitaji hicho kitu basi utafanya ivo maana wanaume hiyo ni kawaida yao lakini ukienda kikazi sidhani kama anaeza sema mfanya hivo vitu.
"mimi nilienda kikazi na hata yeye alipo niona alijua kweli huyu mtu kaja kufanya kazi, haikua rahisi kuingizia hizo vitu (I think it depends with how ladies carry themselves while with him, if she shows intentions then like other men, he wants intimacy with you, for me, I went there with a job mind and the way I was serious he would not think of such games on me, I was serious with my job and he saw it in me), said the dancer.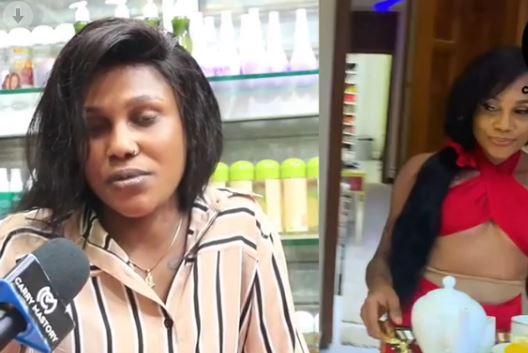 Diamond's live performance which started from his bedroom was among the best performances that were aired live on MTV.
Kenya's Sauti Sol group was also among those who performed at the show.