Firebrand Nandi Hills MP Alfred Keter has again launched attacks on the Deputy President William Ruto.
The MP used a viral video to hit out at hustlers, a group of politicians, and Kenyans who support William Ruto.
Keter shared a video that showed how hustlers are stealing from unsuspecting and innocent Kenyans.
In the video he shared on his Twitter handle, he branded two con-businessmen as hustlers.
The two men coordinated to con a lady who had visited their stall to buy clothes.
In the short video clip, one man is seen negotiating the buying price with the lady and after making a deal with her, an unusual thing happened.
The first man had packed the clothes in black polythene paper, but just before handing the clothes to the buy, the swapped the package with another one that had been prepared by the second man.
The lady is then given the second package which did not buy, probably with wrong clothes, without suspecting them, she is seen putting the package in her handbag.
According to Keter, hustlers are not being genuine with their social status, but instead, they are after stealing from Kenyans who are unknowingly trusting them.
"Real meaning of hustlers," he captioned the short video clip.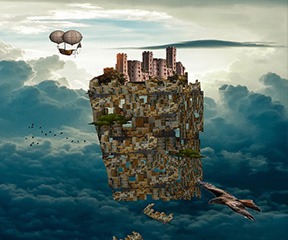 DP William Ruto has been using the 'hustler' tag to reflect his humble background before he emerged to the limelight in politics.
However, some politicians including Keter, have been mocking him for being a rich politician hiding under that tag to win Kenyans hearts and votes.
The video has since sparked mixed reactions from Kenyans, with some saying it is directly talking of Tanga Tanga and Kieleweke.